ConFERENCE VENUE
City of Firenze
Firenze is one of the most beloved cities in the world, an open sky museum famous worldwide. In the fifteenth-century Florence, a self-governed, independent city-state with a population of 60.000, became with its writers, painters, architects, and philosophers the cradle of Renaissance culture; Renaissance shifted mankind into the centre of the known cosmos and man became its measure.
Conference venue
Palazzo dei Congressi
Piazza Adua, 1
50123 Firenze, Italy
http://www.firenzefiera.it/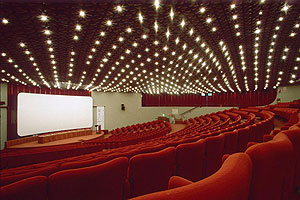 The conference will take place at the Palazzo dei Congressi (conference center) of Firenze, hosted in the Villa Vittoria, a jewel of the 19th century architecture surrounded by a park. Palazzo dei Congressi is in downtown Firenze, at 5 minute walking distance from the main railway station in a central area crowded with restaurants and commercial activities.
Catering facilities
Coffee breaks are included in the registration fee. A welcome reception and a poster reception will also be offered.
Bars serving coffees and snacks at individual payment are also available in the Conference area.
The Conference venue is located in a very central area with plenty of restaurants and snack bars.